Books2Door
Shopify, ReactJs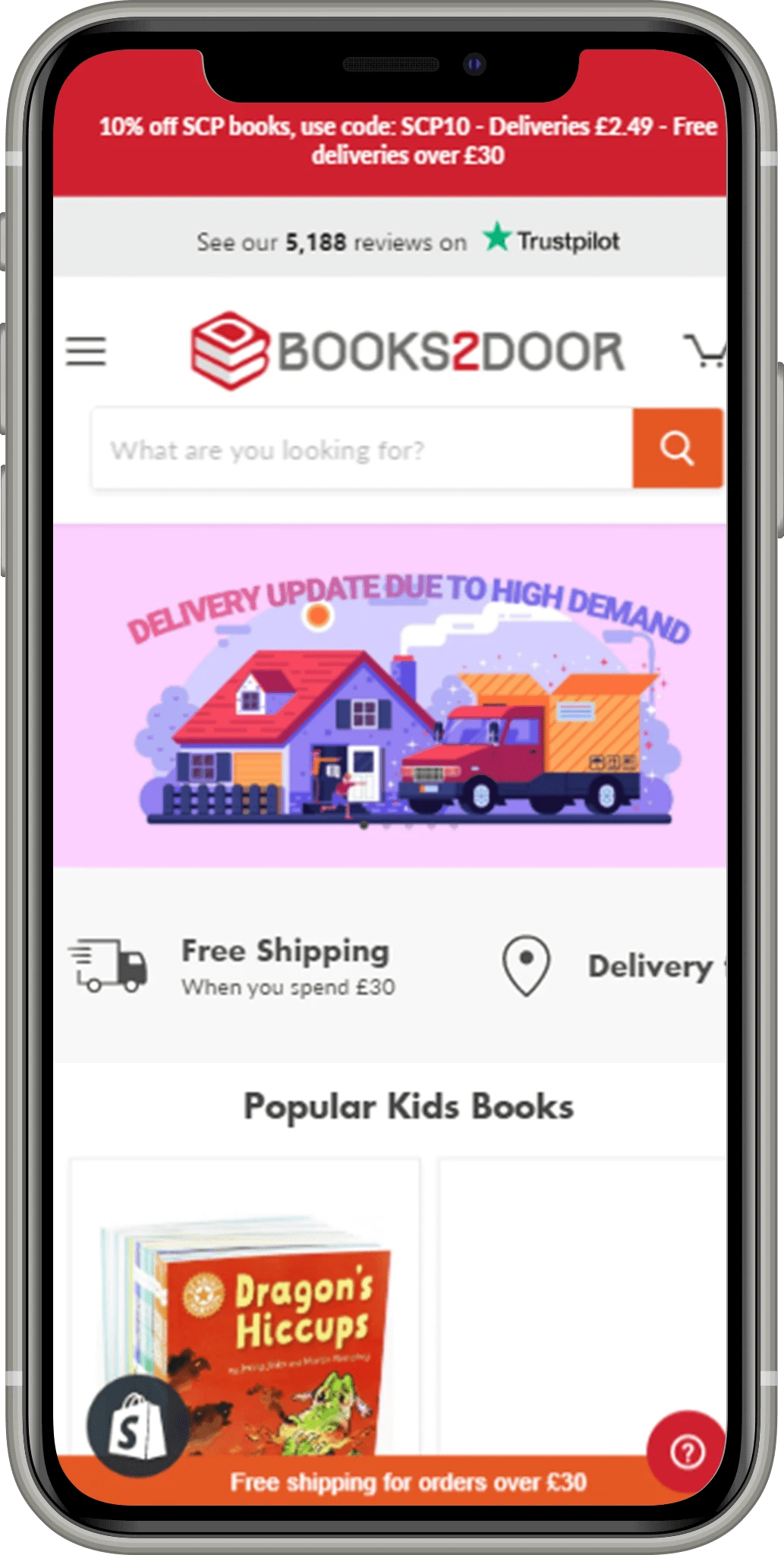 Project Features & Description
Books2Door is one of the best online book store in UK. They have been offering exceptional books at affordable prices since 2004. With the extensive range of authors and genres, there is something for every child, from reluctant readers to eager book-worms. The service doesn't stop there: If you love reading, then 'Books2Door' could be a boon for you.
The Challenge
Business was seeking Digital partner, just not to handle the Magento website, speed and scalability issues, but for a shoulder for day to day IT tasks around all the stream to the business. AEC has taken this opportunity with wider arms and tried to provide the solutions in very quick turnaround time, as business approached us nearly to their season.
Quicker And Easier To Shop
Alliance E-commerce has helped the brand to improvised the design, Navigation and added the features of Auto scalability and Cache, which increased the speed of website by 5 times and overall page loading achieved under 3 seconds. Checkout optimization, New features and SEO are other tasks and services being provided.
A Big, Bold New Look
Books2Door was looking for a brand new look to hover their users before Season and Alliance E-commerce has done the best job for them, as mentioned by company itself. The whole new mobile design was implemented following the best and current e-commerce practices. With this new bold and new look, its make easier for users to navigate on website and this surely helped the business to see 15% growth on mobile transactions.