Continu8
Shopify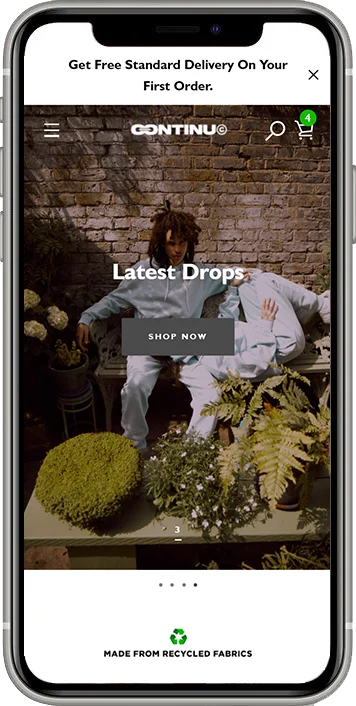 Project Features & Description
Continu8 is the unique combination of classic and latest fashion from the east end of London. Features the extraordinary eco-friendly fashion from recycled sources which is built on 4 pillars as Sustainability, Inclusivity, Accessibility & Art. Offers an amazing vintage online shopping experience which is consist of sportswear and street culture.
The Challenge
The main challenge appeared in personalization/customizations' filters which wasn't directly available in Shopify so we managed to setup the whole functionality of filters by following the standards of jQuery and Shopify. We have customized the product pages without affecting the website performance and Shopify standards.
Quicker And Easier To Shop
Alliance E-commerce has helped the brand to inspire users to design uniquely and build amazingly. This online shop offers the easy set up and allows you to take a complete control over the website from its layout, colors and content. Also, it's an eye-catchy & SEO friendly website that gives more conversion rate.
A Big, Bold New Look
Now, the project is much easier, convenient-to-use and the functionality keeps itself simpler, faster and systematic without compromising the UI/UX part. Alliance Ecommerce gave the best outcome in terms of user-interface and experience.