Feoster
WooCommerce, Wordpress, PHP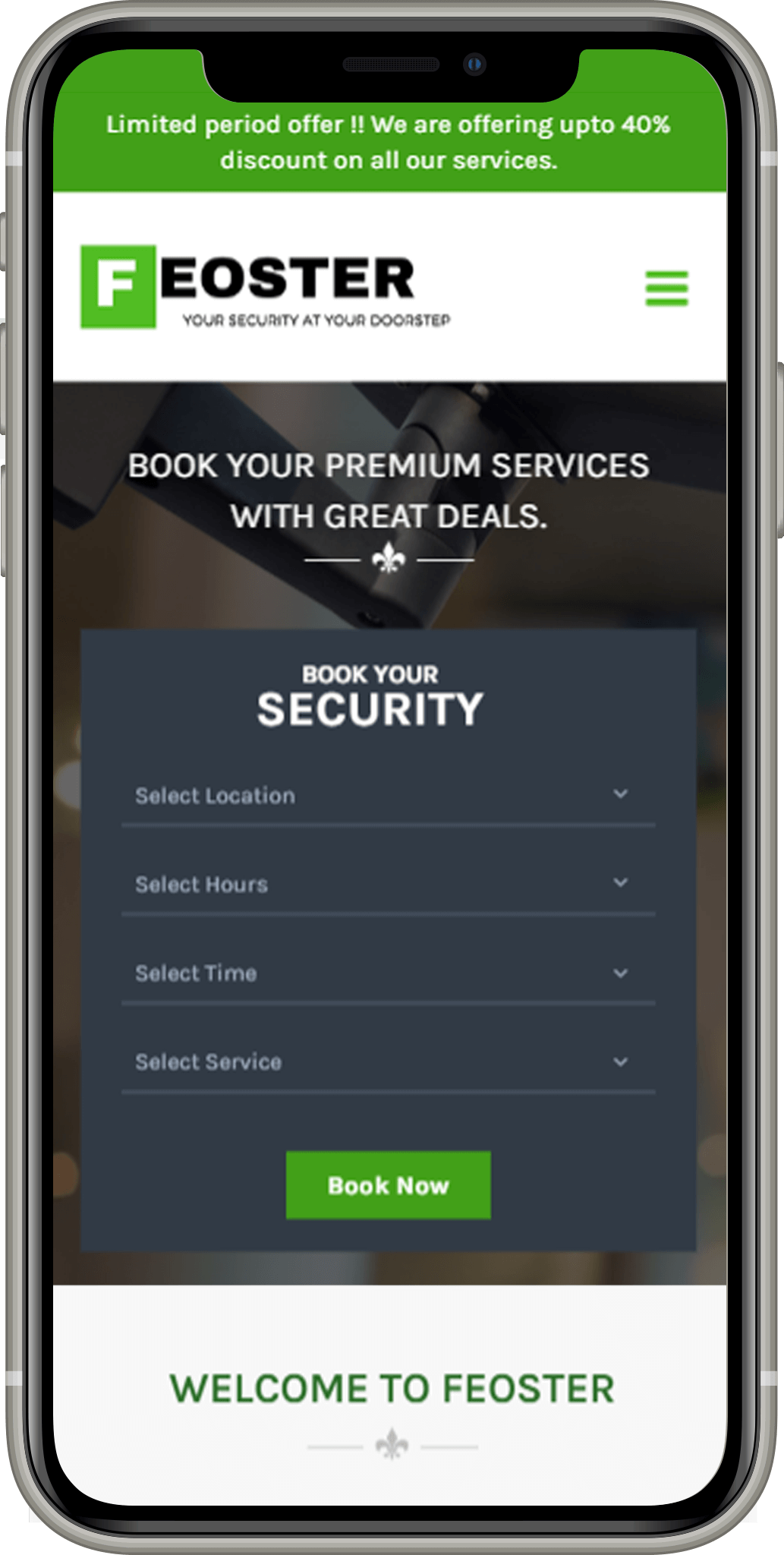 Project Features & Description
Feoster is a well known and a fastest-growing start-up in Tricity. This one is a one stop shop for all your security needs as they offer Armed & Unarmed guards to take care of you; they provide their phenomenal security services for day and night. Customers can avail the security services by booking Bodyguards, Bouncers, Detectives and P.S.O online from it's own website.
Discover The Project Challenges
Website was made with a lot of technical issues and our team at Alliance Ecommerce has solved the issues in the existing site from the scratch and made it working well with the WooCommerce-WordPress plugin platform. We have demonstrated an initial model of the project and completely visualized the website before solving the issues. Web development began with our deep strategy in order to grow the development of their business.
User-Engaging Solutions
We have given excellent IT services and user-engaging solutions that have achieved unprecedented growth in the WooCommerce-customization, open-source eCommerce platform built on WordPress, including proper CMS , customization, UI designing, Photoshop, Timer calendar library, Paytm-Payment integration, basic SEO to marketing it among the audience, we have covered every aspect of the website in order to give great shopping experience that get started quickly.