ST. Stephens books
Shopify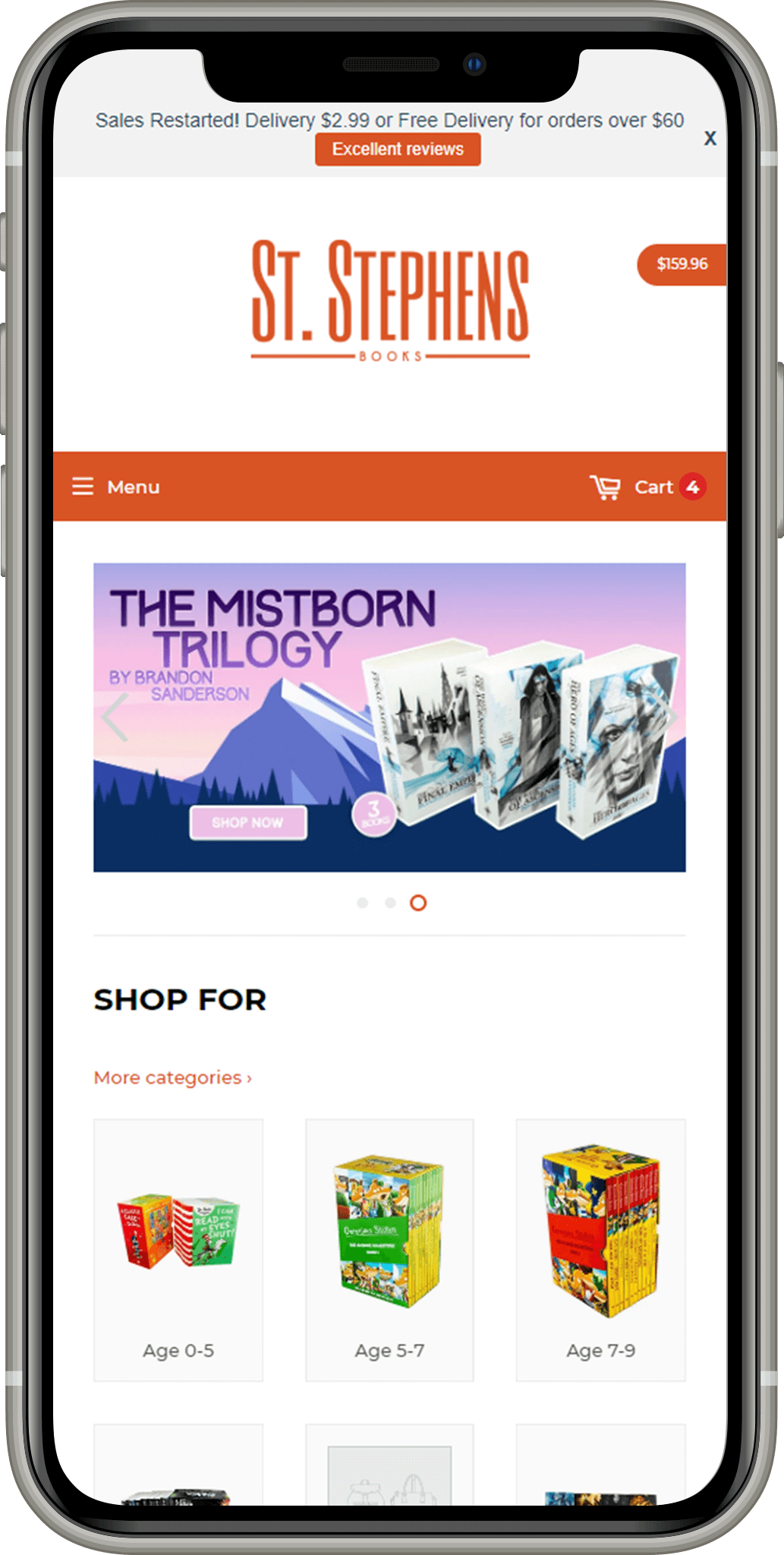 Project Features & Description
ST. Stephens books is one of the best online bookstores in the US. They have been offering fantastic kids' books at incredibly low prices. From all-time classics to the latest must-have books, it offers collections, superb customer service. If you love exploring reading, then all you need is 'St Stephens books.
The Challenge
Business was looking for an exceptional e-commerce service, just not to handle the Shopify website, time-frame and speed, but for overall consulting IT firm that could translate the business goals into real world throughout the process. Alliance Ecommerce has taken this opportunity to provide the quality of work with helpful insights in order to provide the exceptional services.
Quicker And Easier To Shop
Alliance Ecommerce has helped the brand with the simple, yet eye-catching design, and customized e-Commerce solutions globally. From best coding practices, designing, developing personalized Shopify e-stores, reliable and mobile centric Shopify e-commerce books store, we have given the best technical excellence to offer the kids' online books/box sets and collections at amazing prices. Overall page loading, checkout optimisation, SEO & Digital marketing, we offer reliable e-Commerce experience.
A Big, Bold New Look
St Stephens books was seeking an excellent online store and Alliance Ecommerce has done the best job in order to set up and run an online store instantly. Offers a flexible, reliable and powerful-rich experience with easy management of products as books, content, and order management that allows a full control of its Shopify store. Also, helped in the growth on mobile transactions by attracting customers with its beautiful look and unique selling modules. Our services also support SEO and digital marketing execution.