Truffle Collection
Magento 1, PHP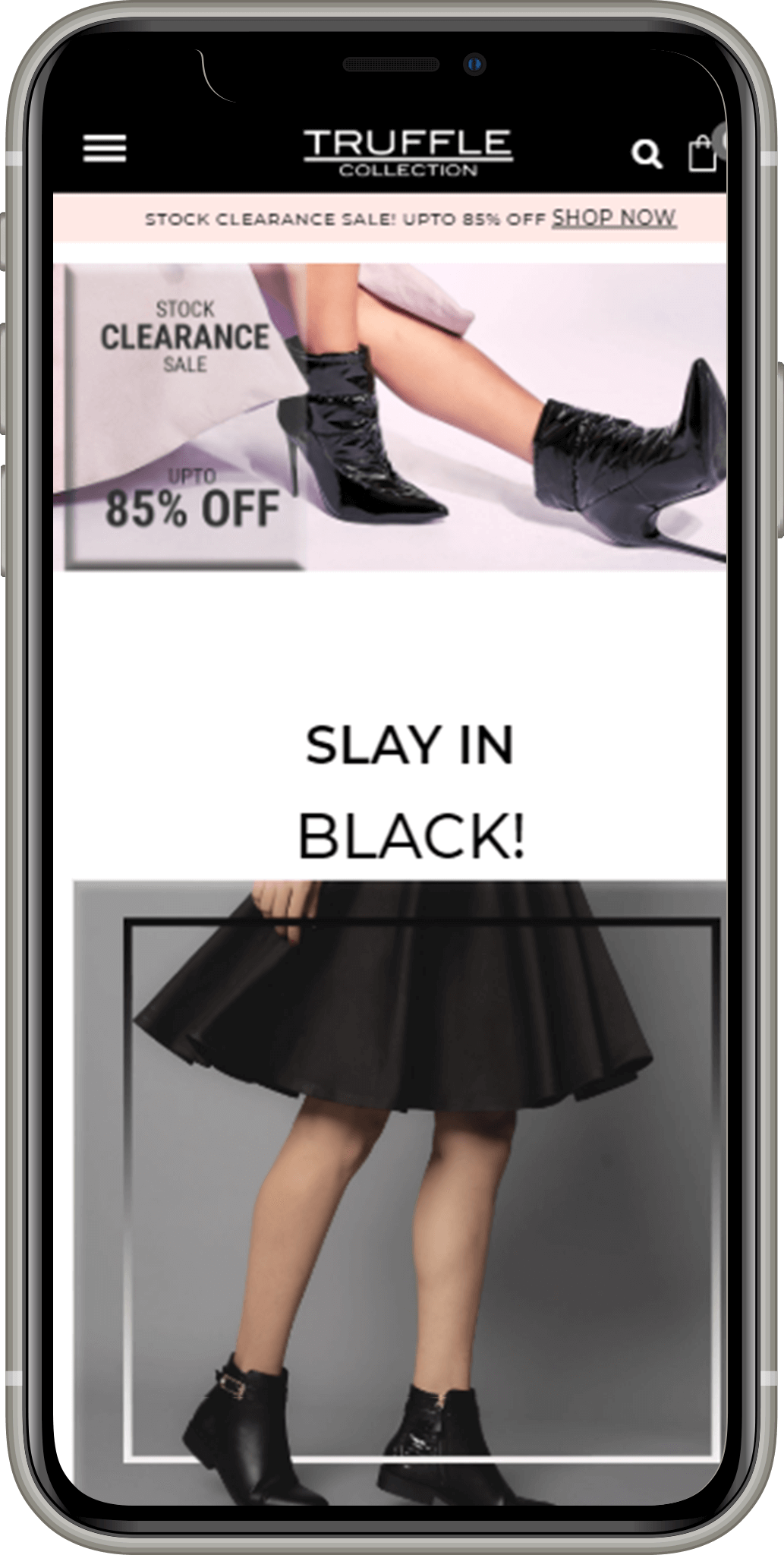 Project Features & Description
Truffle Collection is a prominent shoe brand of City Shoes based in UK. Company is in the market from 2 decades and well known for its quirky and well designed shoes in UK and Europe
The Challenge
Having a bespoke channel to work with, and with limited resources, it was a challenge for brand to keep up with current retail race and having limited functionalities on website was the biggest issue to overcome. On top of that speed and scalability were another issues to consider.
Working Together
Working hand in hand with the Truffle Collection team, our goal was simple. Increase online sales by lending our extensive e-commerce knowledge and adding improvements and customization to their store.
Enhance Product Pages
One of our key goals was to streamline Truffle Collection's product pages. Previously the collection page listed all products out individually i.e. the same product which may have 5 different colour options were all listed as 5 different products. We customized their product listings to show colour variants below the main image, all displayed as one product. We also added a hover features for the variant colours, the main image changes so the customer can see the colour variant they're hovering over in a larger view.